The DeepAffex™ Dashboard is a web-based management tool primarily intended for developers and system administrators. This allows authorized users to monitor an organization's private account on the DeepAffex™ cloud.
The Dashboard applies Role-Based-Access authorization criteria to provide secure management for an Organization's collection of measurement results, study configurations, licenses, user accounts, participant information, cockpit, usage, and other relevant aspects.
The DeepAffex™ Dashboard is available on the DeepAffex™ website. Please note that by default you will be automatically routed to the server nearest to your geographical location. If you wish to connect to a specific region, please refer to the Direct regional URLs table.
In most cases, you will start using DeepAffex™ Dashboard with an invitation email that is generated on account creation. Please click on the Activate my account button in the email to verify your account and proceed with the password setup process. When done, you can log in to DeepAffex™ Dashboard with your Organization Key, email address, and password.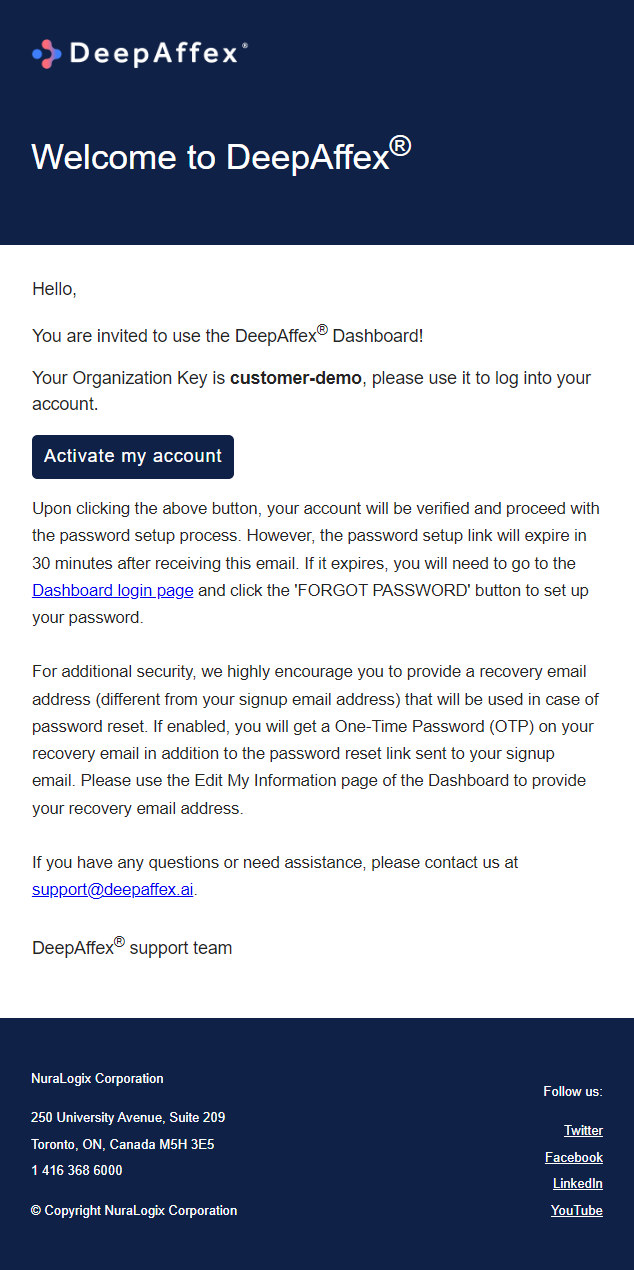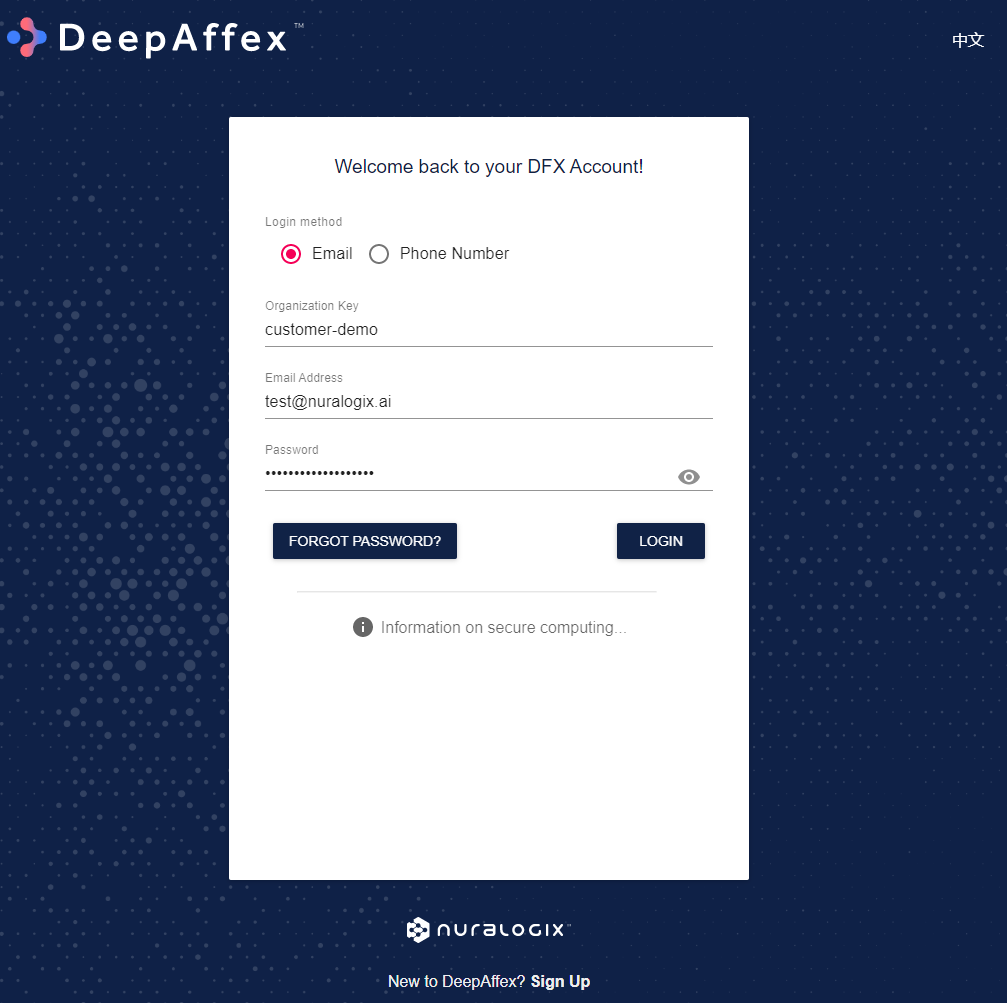 If your account was created using a Phone Number, there is no activation process. You can go to the login page directly, choose Phone Number as the login method, type the Organization Key and the Phone number, click on the REQUEST VERIFICATION CODE button, enter the code received in the SMS message, and then log in.